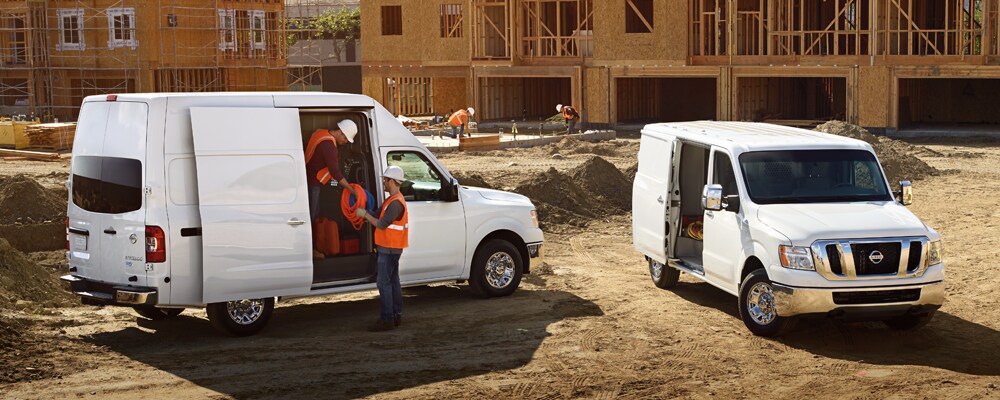 Tackles Whatever Your Workday Has in Store


2018 Nissan NV Cargo
NV1500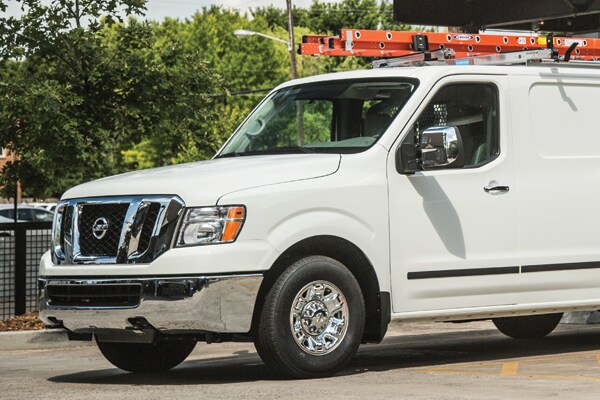 Learn More
NV2500 HD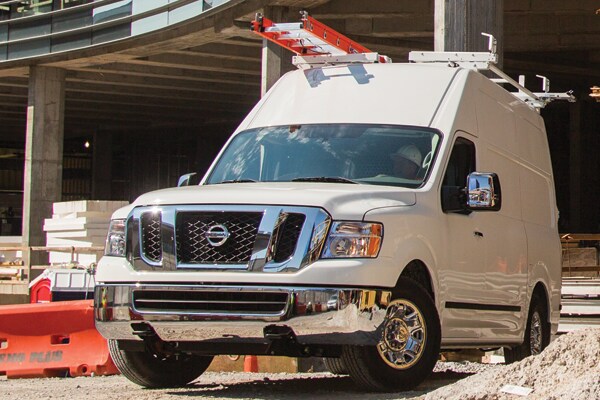 Learn More
NV3500 HD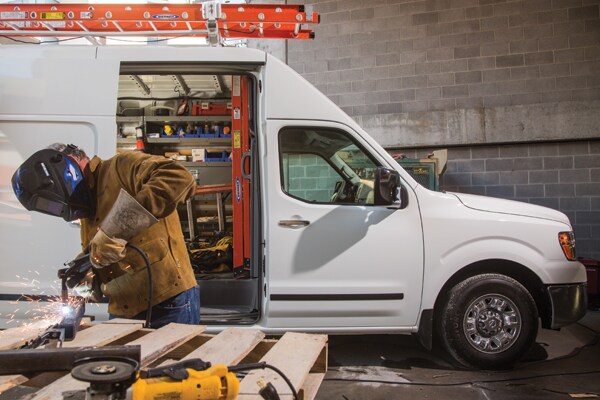 Learn More
We know that many customers have a business that requires a vehicle they can depend on, and choosing a 2018 Nissan NV1500 from Empire Littleton Nissan will provide them with just that. Able to carry all of your gear and equipment, you'll never have to worry about making a second trip after you choose this cargo van.
Personalized Cargo Space
With Nissan Upfit Engineering, you will be able to get your commercial vehicle to have all of the features that will meet the needs of your life. The flat-wall interior design opens up a lot of floor space while still keeping all of the room for the most important tools.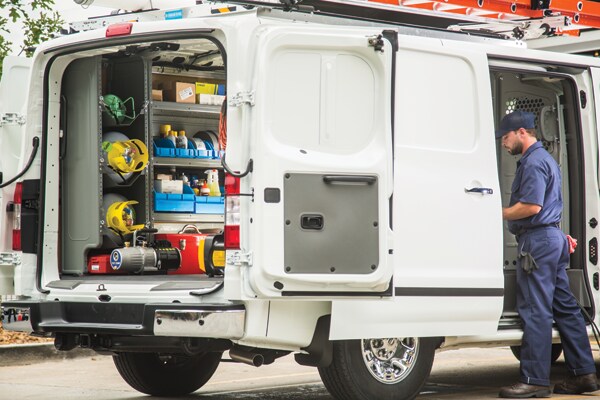 If you are a person who craves organization, the class-exclusive multi-tasking lockable center console allows you to bring along the most important documents without needing to have them sprawled around your interior.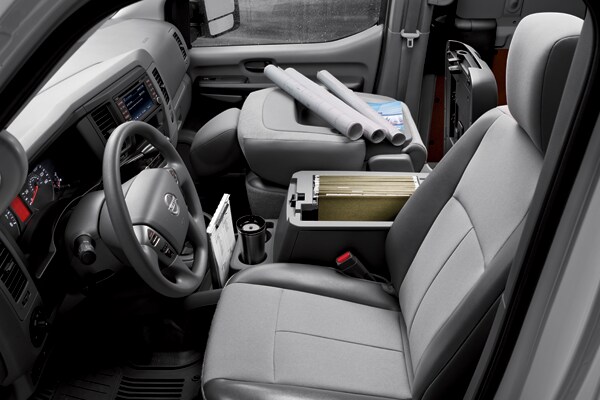 Continuing to help organization, the front passenger seat can fold down - another class-exclusive feature - to a work desk so that you can work on a plan of attack before going out and getting your team to work.
Tested for Reliability and Durability
Nissan wanted to make sure that you can rely on your cargo van, never having to worry if it'll breakdown on your way to a job. With 7,000 quality and durability tests, as well as 800,000 miles of reliability road testing, we are sure that the Nissan NV1500 will perform its best for years to come. We know that this is important to you because your business's reputation depends on being punctual and reliable with the work that you are doing, and a questionable vehicle could hurt that.
Power and Efficiency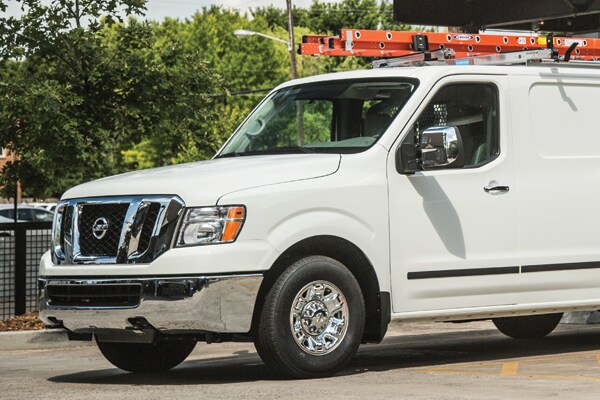 Without a powerful engine, you wouldn't be able to make the best use of the cargo space. Luckily, the 4-liter V6 in the Nissan NV1500 is powerful enough to help you bring along all of the gear that you could need. With 261 horsepower and 281 pound-feet of torque, you'll be able to haul everything without feeling like your acceleration is hurting at all.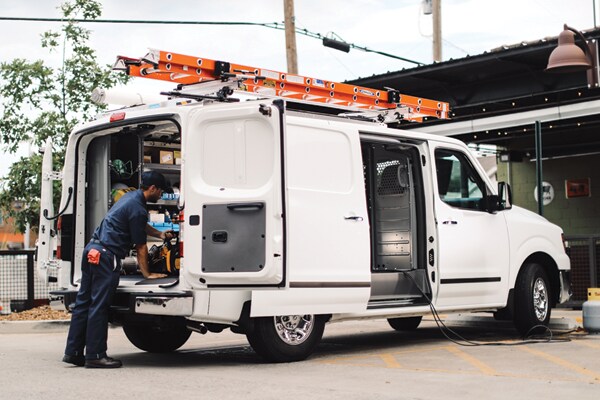 The Nissan NV1500 is 50-State Emission Certified, meaning it doesn't need any alterations to fit with the standards of states that are stricter on emissions. With a 28-gallon fuel tank, you'll be able to drive as far as possible without needing to stop to fill up the gas tank, helping you get where you need to be with as little interruptions as possible.
Safety Features
When you are hauling around some important and expensive gear, Nissan wants to make sure everyone - and everything - can stay safe. The protective front bumper is put at the same height that other vehicles have them, making sure both vehicles see as little damage as possible and protecting the passengers. Systems like Vehicle Dynamic Control, Traction Control System, and Anti-Lock Braking System work to help you avoid as many accidents as possible, while the Zone Body Construction works to absorb impact in the unavoidable ones.
Shopping for a cargo-focused commercial van with a proven reputation and innovative design? We introduce the 2018 Nissan NV2500 HD for shoppers at Empire Littleton Nissan seeking this type of work-ready option. Different cargo configurations, powertrain options and advanced technology make this new Nissan model a clear choice for optimizing your workday and improving both efficiency and effectiveness on the move.
Cargo Capacity and Design
Available in multiple trim level variants with standard and high cargo roof designs, the 2018 Nissan NV2500 HD features multiple adaptations based on how much space and adaptable volume you require. Nissan Upfit engineering uses a flat-wall interior design to maximize this interior room, allowing for cargo compartment installations and other custom additions. The standard roof option supports up to 234 cubic feet of total cargo space, with the high roof moving this number up to 323 cubic feet. A double-hinged rear door design swings seamlessly to accommodate loading demands, with a flat and wide floor that allows for easy forklift access.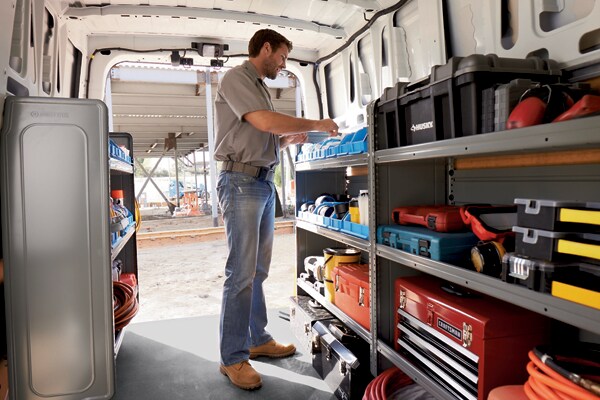 Durability & Reliability Testing
America's Best Commercial Van Warranty gives this new Nissan cargo van a major edge over the competition in long-term confidence for your business investment. This five-years, 100,000-miles bumper-to-bumper warranty coverage accompanies the fact this model passed through 7,000 quality and durability tests, along with 800,000 miles of reliability road testing.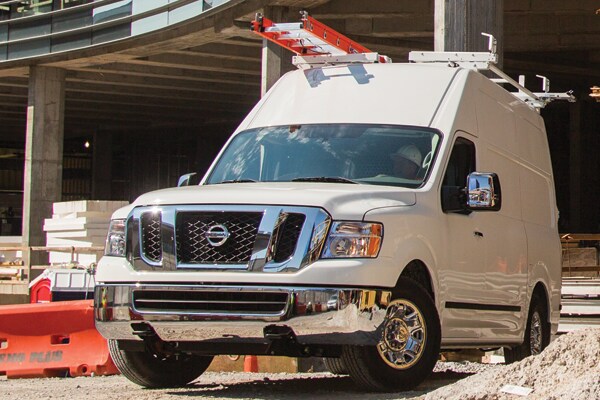 Performance
Available with a 4.0-liter V6 engine and 5.6-liter V8 engine that pairs to a seven-speed automatic transmission, choose your powertrain based on respective hauling and towing demands on the job. The former motor, matched to a five-speed automatic transmission, can tow up to 6,900 pounds with the proper equipment. This number moves to 9,400 pounds for the top option.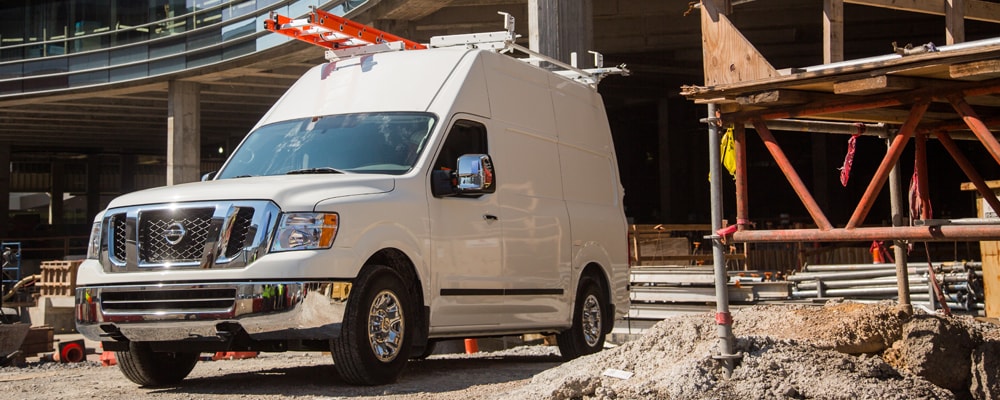 Technology and Safety
Available NissanConnect technology includes voice-activated touchscreen control of mobile apps and a navigation system, keeping you organized from one job-site to the next with connectivity and entertainment also accounted for. Under-seat storage spaces helps organize the front cabin, with ample legroom and a range of different power outlets for instant plug-ins. Safety wise, this new Nissan commercial cargo van goes above and beyond to provide reassurances. From protective bumpers to a zone body construction design, functions like vehicle dynamic control and a tire-pressure monitoring system, extra confidence is certainly warranted.
A successful work day typically runs smoothly and remains efficient from start to finish. For commercial cargo vans, innovation with design is the only way to make these types of expectations a reality. That is certainly the case with the 2018 Nissan NV3500 HD, a heavy-duty cargo van that organizes heavy payloads reliably. Proven reliability, relevant technology and a design that centers on seamless adjustments make this mobile business option appealing for whatever the job has in store.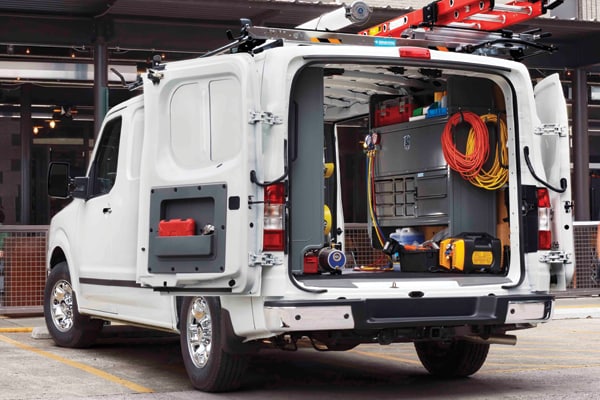 Cargo


Volume and Adaptable Space

Nissan Upfit engineering gives this interior design extra room for cargo materials, business supplies and commercial items, using a flat-wall interior design to maximize this volume. The standard roof and high roof model options extend between 234 cubic feet and 323 cubic feet of space, with re-enforced cargo-mounting points and integrated roof mounting points to set up respective racks and compartments based on specific storage requirements.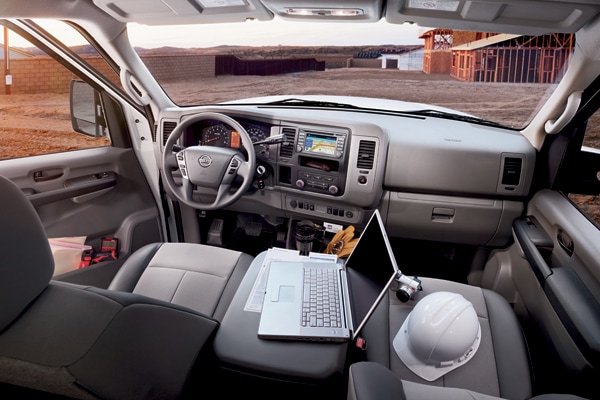 Durable Design and


Reliable Reputation

This new Nissan commercial model is backed by thoughtful engineering and careful craftsmanship, highlighted by 7,000 quality and durability tests along with 800,000 miles of reliability road testing on-site in Canton, Mississippi. The resounding reassurances that your automotive investment provides don't end there, however. America's Best Commercial Van Warranty - Five Years, 100,000 Miles Bumper-to-Bumper Coverage - will have you feeling optimistic about what the future holds.
Powertrain Expectations
With increased payload capacity over the smaller 2018 Nissan NV2500 HD, this Nissan commercial van features the ability to tow up to 9,400 pounds of trailer equipment. Matched with a seven-speed automatic transmission for smooth, reliable travel, a 5.6-liter V8 engine generates 375 horsepower and 387 pound-feet to support this elite production.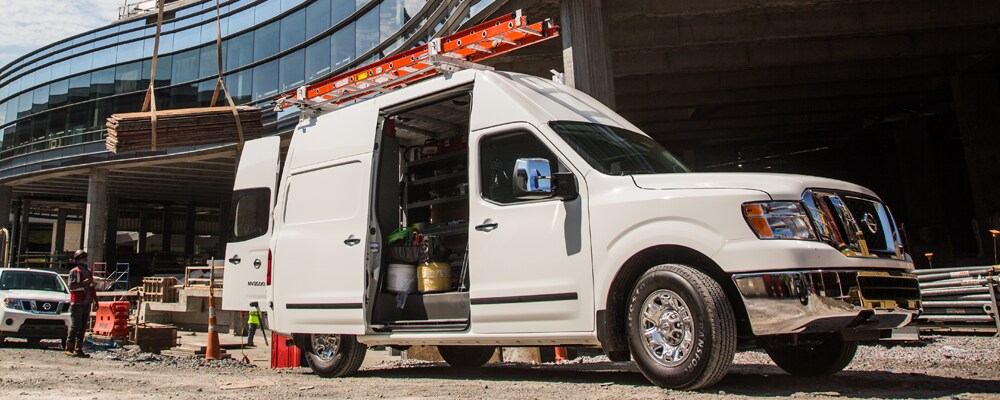 Technology and Safety Highlights
The truck-influenced design of the new 2018 Nissan NV3500 HD cargo van makes the front cabin accommodating, comfortable and technologically sophisticated. Store personal items, including tablets and laptops, in a tray under your seat. Access power outlets to plug in personal devices, with available NissanConnect for voice-activated touchscreen access for mobile apps and step-by-step navigation instructions. For safety, this cargo van comes with a tire-pressure monitoring system, vehicle and traction control systems, and protective bumpers.